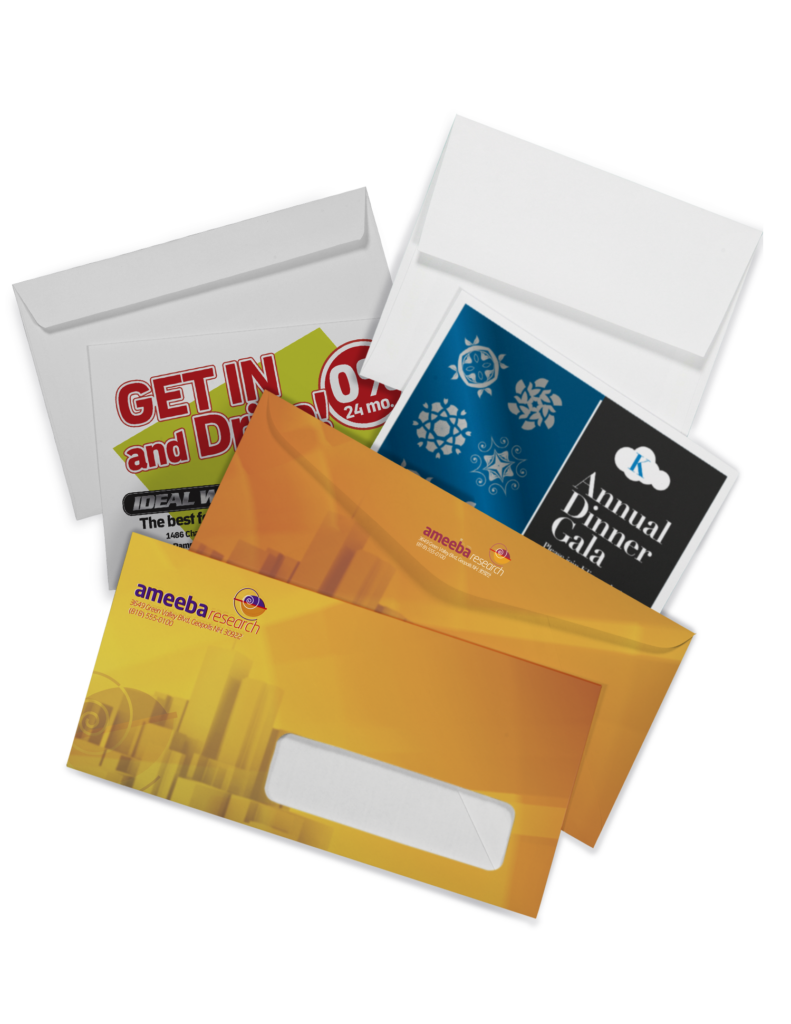 First Impressions are Important
If you want to make your envelope stand out in the pile of junk mail that people get each day then use eye-catching color and branding to your advantage. We offer envelope printing in full-color digital or 2 color offset. Make sure you don't get overlooked in the stack of junk mail.
Use our custom letterhead with a matching custom envelope for an attention grabbing package! Our envelopes come in various sizes so there's one for every occasion from birthday cards to wedding invitations. You can even have them printed on recycled paper if you're looking for something eco-friendly!
We Make Ordering Custom Envelopes Fast, and Easy
Make sure you stand out with eye-catching color and branding that's uniquely yours. It's easy to order from us – just pick up the phone and call Ellis Printing today!