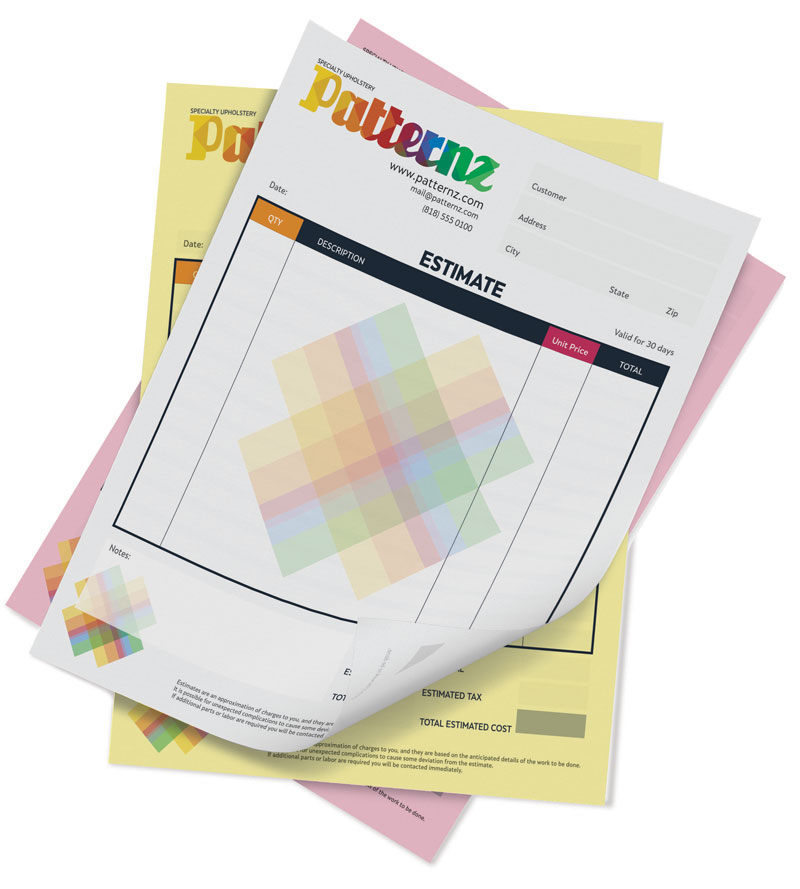 Your business needs to look professional, and your invoices are a key part of that. You want your customers to know you take your work seriously and that you care about the quality of their experience with your company. A branded invoice is a great way to show this commitment, as well as unify branding for a professional look. Ellis Printing offers custom invoices in 2 part or 3 part NCR, full color digital or 2 color offset. We can help make sure every customer knows they're dealing with a professional company when they do business with you.
We offer custom printing services for all types of businesses, from restaurants to retail stores. From full color digital printing to 2 color offset printing, we have the perfect solution for you.
Keep Your Business Running Smoothly
Let us handle all of your printing needs so you can focus on what matters most – running and growing your business! With our wide variety of products and services, we have something for everyone no matter what industry they are in! Contact us today for more information on how we can help improve the professionalism of your brand by providing custom printed invoices at an affordable price! Call now to set up an appointment.